Subscribe to our mailing list
Chartered Financial Solutions
Guiding Your Financial Future
Chartered Financial Solutions (CFS) has been helping clients plan and achieve their financial goals since early 2005. We advise on over €200 million of pension and investment assets on behalf of a broad range of clients.
CFS is Mark Haskins and Shane Brennan, supported by the hard-working administration team, led by Kate Duffy as the operations manager.
Sadly, our other founding director, Justin Prendergast, passed away suddenly in 2015. Justin was an integral part of the successful growth of our business, and a great friend.
We've developed the business and travelled alongside our clients since the very beginning. CFS values long-term relationships with clients; we're not interested in short-term transactions. It means consistency, continuity, and confidence in a professional approach, which will continue to be our key focus going forward. We are proud to confirm that many of our clients have been with us since 2005, a good testament to these aspirations.
Our fundamental goal is to provide first class impartial advice to retail clients and SMEs, and we are primarily active in the area of pension planning. Since 2005, we have built a successful client facing brokerage based in Ranelagh.
We specialise in empowering owner-directors, senior executives and the self-employed to make well informed decisions with the goal of achieving great long-term financial outcomes.
Chartered Financial Solutions Ltd is regulated by the Central Bank of Ireland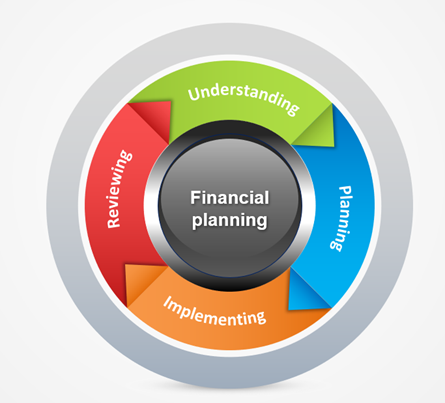 Financial Planning
A good financial plan puts you in control. It gives you a clear sense of where you want to get to, how you're going to get there and then helps you stay on track.
Over the years, we've established what we think is the best approach to financial planning. The core of this is keeping things simple and to the point; we capture the information we need from you then use our expertise to work out the most effective way of helping you achieve your goals. Some elements of financial planning are necessarily complex but the process itself shouldn't be.
This approach helps to address those important questions:
Will my financial position enable me to achieve my lifetime dreams?
Will I be able to live the life I want to lead when I retire?
Are my business / family financial assets working as hard for me as possible?
Does my investment portfolio reflect my preferred level of risk?
Will my family be financially secure if I fall ill or die?
We also use clever software to help us give you a clear view of your future financial position. The video below explains this process clearly:
Team
Meet the faces behind our company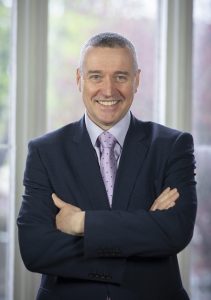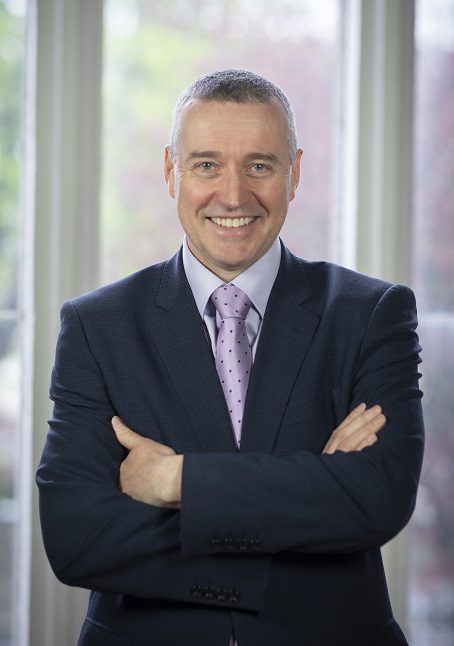 Shane Brennan MBA, ACII, QFA, SIA, RPA
Director and co-founder
After nearly 40 years in the industry, Shane has a broad range of experience and qualifications. He is an Associate of the Chartered Insurance Institute, a Qualified Financial Advisor, and a Specialist Investment Advisor. In addition to this, Shane is a Retirement Planning Advisor and holds an Honours MBA.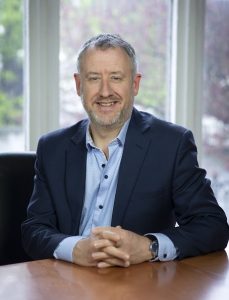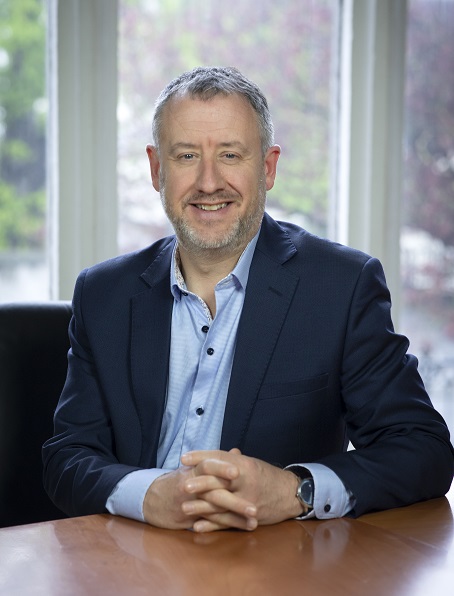 Mark Haskins MSc, FLIA, QFA, CFP®, RPA
Director and co-founder
A Certified Financial Planner and Qualified Financial Advisor, Mark has over 30 years' experience in financial services. He also has a master's degree in Financial Planning, is a Retirement Planning Advisor and is a Fellow of the Life Insurance Association.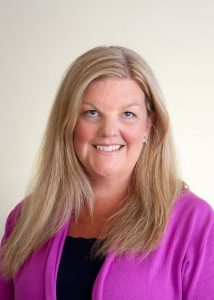 Carol Bradford QFA, RPA
Life & Pensions Consultant
Carol has worked in CFS for a number of years and is currently working as a Life & Pensions Consultant. Recently, Carol had taken a more active role in client facing engagements and in delivery on our advice propositions. Carol has over 20 years in the life assurance industry and is both a Qualified Financial Advisor (QFA) and Retirement Planning Advisor (RPA).
Kate Duffy QFA, RPA
Operations Manager
Kate is our operations manager, who is responsible for the smooth functioning of operations and continuous process enhancement across the company. Kate also
works closely with the directors to devise and implement strategic plans to advance the overall goals of the company.
Kate is a Qualified Financial Advisor (QFA) and Retirement Planning Advisor (RPA), with over 7 years' experience in financial services. Kate also holds an Honours Degree in Commerce International from UCD.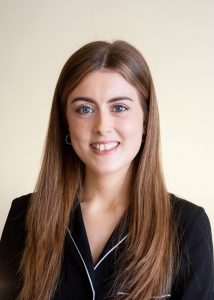 Lauren Gannon QFA
Life & Pensions Administrator
Lauren has worked in CFS since 2019 as a Life & Pensions Administrator. Lauren is a Qualified Financial Advisor (QFA) and looks after both retail and corporate clients. Lauren also holds a BSc (Hons) in Education & Training from DCU.

Pensions
While pensions can sometimes seem daunting and complicated, our job is to simplify this journey for you. With the right advice, pensions are plain sailing.
A pension is an incredibly tax efficient way to save for your retirement. We can work with you to identify your pension needs, review your options, and then help you choose a pension that fits your circumstances.
If you're an employer, we can help you to plan, establish and administer a pension plan for you and your employees. We have many years' experience of reviewing company needs, advising on employer obligations and helping build and implement successful and rewarding company pension schemes.

Investments
The investment world is a big and sometimes confusing place.
We're guided by a few simple principles, which help to make the most of your investments:
Diversification – a well-diversified portfolio reduces risk.
A long-term view – the longer you're invested, the more time there is for the ups and downs of markets to balance out and you can benefit from potential growth over time.
Volatility – there's no such thing as a risk-free While volatility can feel uncomfortable, it's a normal part of investing.
Market timing is futile.
Risk – understanding your attitude to risk is a key consideration.
At CFS we can help you define your investment goals, determine a balance of risk and reward you're happy with, and then talk you through your investment options.
We place great value on liquidity of assets, regular reviews, and a well-diversified portfolio.

Life & Illness Cover
Protect your life, your lifestyle, and your loved ones. We'll show you how affordable and worthwhile peace of mind can be.
How financially prepared are you for illness, serious injury or even death? Who would pay the bills, the mortgage and everything else that your income covers? If you're a business owner, how would the business survive?
No matter how hard it is to think about unexpected serious illness, injury or death, planning ahead will give you enormous peace of mind now, and ease the financial burden if the worst does happen later.
At CFS we can talk you through the various forms of protection you need to provide peace of mind and financial security for you and your loved ones. Our extensive knowledge of the life assurance market allows us to quickly select the most appropriate products and solutions for you.
John Glennon, Managing Partner, RSM Ireland
April 10, 2015
At RSM Ireland, we have trusted the team at Chartered Financial Solutions Ltd (CFS) to provide expert advice and first-class service for over 10 years now. They provide us with personalised advice and insight into our director and staff pension and staff insurances. They are client-centric and have demonstrated a deep understanding of our business throughout the years, always working with us to review our requirements as they adapt to provide tailormade solutions. The service they deliver is continuously high quality, reliable and exceeds our expectations. CFS have delivered for RSM Ireland above and beyond.
Deirdre Sexton
April 10, 2015
CFS has been giving me financial advice for 15+ years now in both Investments and Pensions. Their thorough and on-going service means I know that my investments are being well looked after. Their retirement software is excellent providing much needed piece of mind. I find their services very professional and delivered in simple, clear language that I can understand.
Jude Devins
October 28, 2022
I have used CFS brokers for over 7 years. During that time, I have received excellent independent financial advice in a number of areas including retirement planning, life cover and PHI. They are highly qualified specialists in their field and from my experience their constant focus is on ensuring their clients long term financial goals and needs are met. They are very responsive to all information requests and are very personable to deal with. CFS take time to consider the specific needs of the individual and provide tailored solutions to meet those needs. CFS is how a high-quality brokerage should operate.
Lisa Cantillon
October 28, 2022
I have dealt with Shane Brennan of Chartered Financial Solutions Ltd (CFS) in a professional and personal capacity for over 15 years. Shane Brennan is a true professional. Shane takes time to ensure that his clients understand the entire process of investing in pensions and is always willing to explain things until the client is comfortable. In particular, Shane is very good at ensuring that the client has adequate knowledge to enable the client to make informed decisions. Shane is straight talking, honest and not afraid to tell it as it is. I cannot recommend Shane highly enough. CFS also have expertise to explain, not only the different type of investments but, the people behind the investments to understand the skill levels of investment managers which is a key information for clients.
Paul King
October 28, 2022
We have dealt with Shane in CFS for nearly ten years, having known both principals in CFS for many more. Mark and Shane are very professional, knowledgeable (as are their staff) and a pleasure to deal with. More importantly CFS have reassured my wife and I, in a seamless way, in our financial journey of raising our family and saving for our retirement through a comprehensive financial plan. Also, life and savings policies have been reviewed which have saved us money and also optimised the correct amount of life cover. I would highly recommend anyone looking for financial advice speak with Shane or Mark in CFS.
Robbie Grogan, Finance Director, Kepak Group
October 28, 2022
After a number of years of receiving poor service from our previous advisors Kepak Group appointed CFS. They have been the professional advisors on the Kepak Group Pension & Risk Schemes for many years. The professional manner in which they provide service, support, and advice is exemplary. They have the necessary resources in place to deliver a consistent service offering and ensure the smooth running of a large group pension scheme. Shane & Mark also provide excellent, tailored advice to our employees on their pension funds and the range of options available to them. Additionally, from my perspective, as finance director, I have a very high level of confidence that the services they provide protect both the interests of the business and the members of the scheme. This allows me to sleep easy at night in the knowledge that we are operating our scheme to the highest standard. We would highly recommend their services to others.
Gerry O'Grady
October 28, 2022
Chartered Financial services has been my financial adviser in terms of insurance, pensions, and investments for many years both personally and professionally. From a company perspective CFS organised and managed a number of pension schemes in various companies in which I've been employed. Their advice and service, particularly from Shane Brennan, was always so good that I made it my business to have CFS appointed as pension scheme advisers in each company I moved to and they remain as advisers to my own company today. From a personal perspective, CFS and Shane have advised myself and my wife on everything from life assurance, serious illness protection, pensions and investments and continue to do so today. I can't speak highly enough of their professional and personal service, the calm and clear manner in which complicated financial matters are explained, the regular updates they provide and the suggestions they make in terms of new potential investments. I would wholeheartedly recommend CFS to any prospective client.
Our Blog
Find out what's happening at our company
What strange and challenging times we are all living in. As Covid-19 continues to restrict all of us in Ireland and around the world, everyo
…
Learn more
Contact Us
Get in touch with us!
Contact Us
Get in touch with us!